How To Do a Subterranean Termite Treatment?
Subterranean termites live below ground and may enter the structure through cracks in the foundation or in the brick piers. 
The treatment method is to apply a liquid pesticide (termiticide) to block this possible entry point right inside the foundation walls. In structures with void walls and brick veneers, many general pests can use these cavities and hollow spaces as a regular route to enter the building.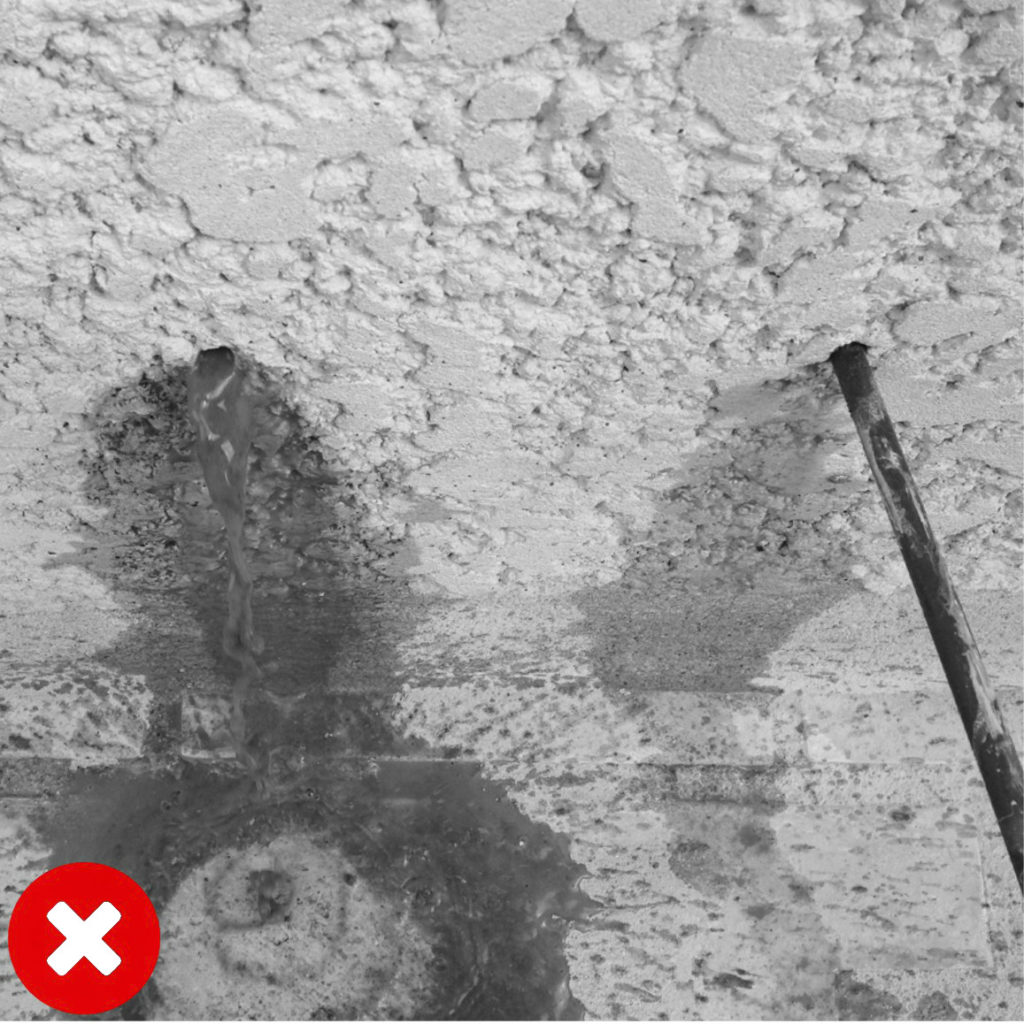 Backflow of chemical from the injected hole or the adjacent holes:
Safety concern for the PMP and the home-owner
Contamination
Waste of chemical and less efficiency
New drilling for each injection against WDO or general pests.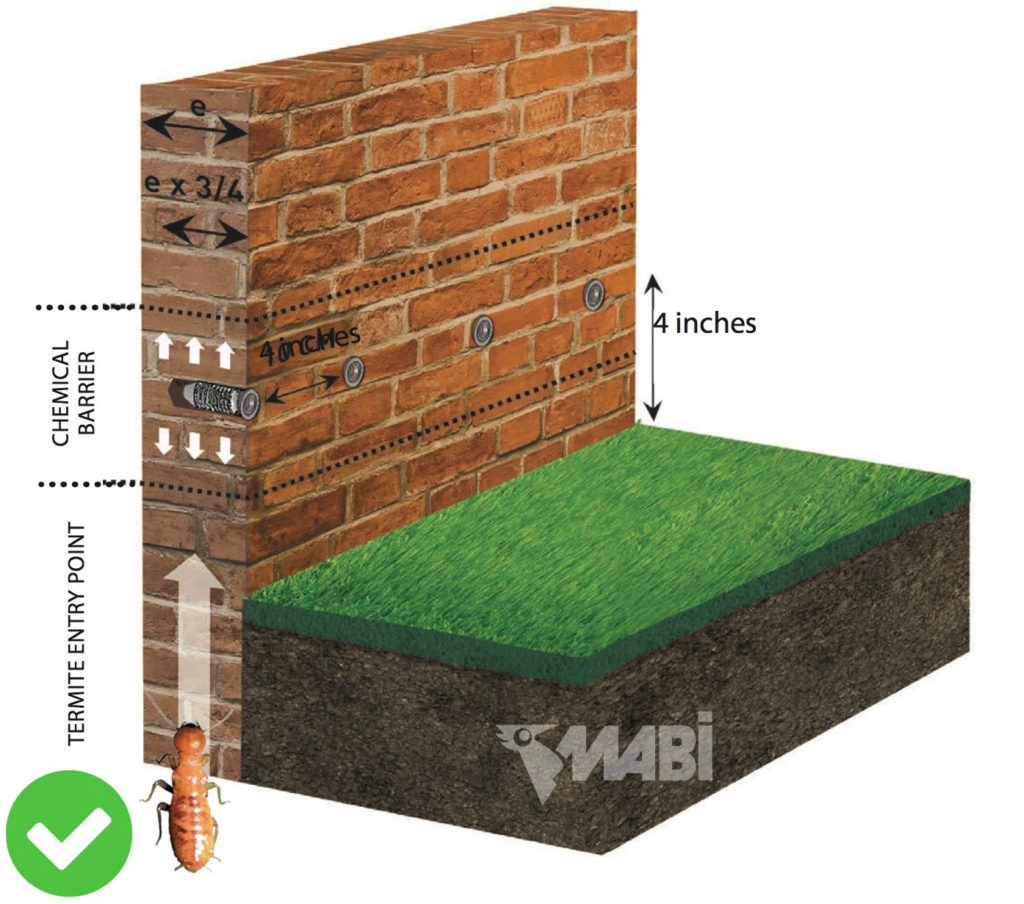 NOW HOW TO DO A SUBTERRANEAN TERMITE TREATMENT WITH THE MABI SYSTEM?
For termite or general pest, adopt a clean and efficient process to reduce call backs and increase sales. Possibility to convert it into a built-in system.
Controlled and precise injections for less chemical use
Easy and fast ongoing maintenance: the MABI system is set up for long.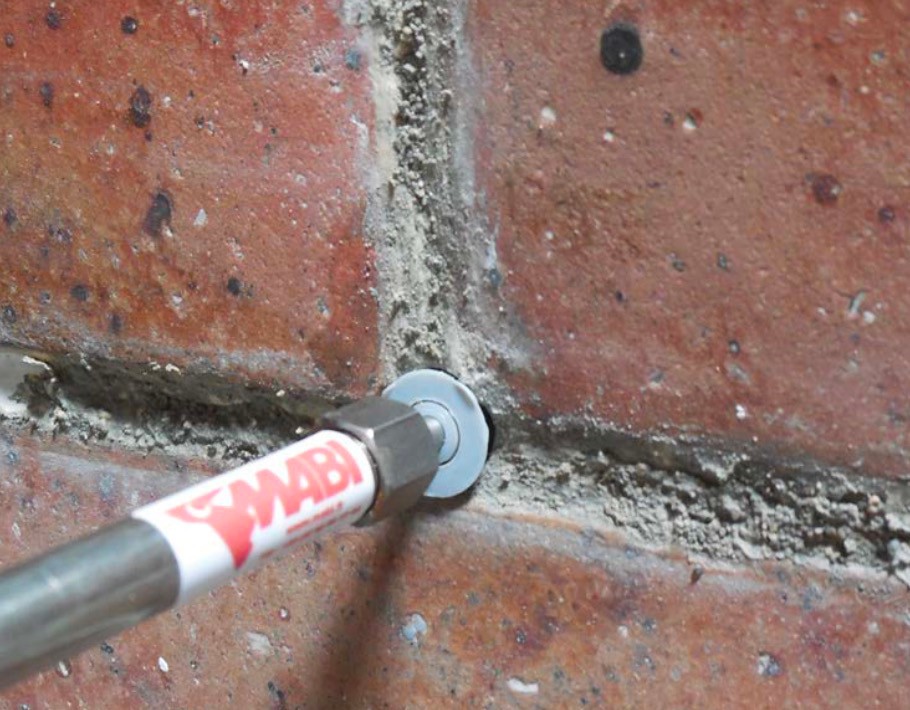 FOUNDATION WALLS TREATMENT BY MABI: PREVENTIVE AND CURATIVE TREATMENT METHOD
Drill 1/2" holes, preferably on the outside of the building, following a horizontal line closest to the ground.
MABI injectors are inserted into each drilled hole, using a hammer. They have been developed to keep enough pressure during and after the injection. You can adapt at the bottom of the MABI injector a diffusing tube that helps direct the termiticide laterally to get better dispersement or an extension rod to reach further.
The chemical is injected with low pressure with a gun and a pump. For each injection, the injected product quantity should be controlled in order to respect the manufacturer's chemical product instructions. After the injection, Mabi injectors are left inside the holes and serve as plugs. You can hide them with a suitable sealant and do not use them again.
But more likely, you can decide to add a cap for aesthetic reason and to protect the connection head of the MABI injector. In case of clear evidence of reinfestation or breakdown of the termiticide treated area, you will be able to use the same injectors with no need for new drilling.
CAUTION
The methods are given for information purposes only. Always refer to local legislation and to the chemical manufacturer's label before starting any job. Always wear the Personal Protective Equipment (PPE) required and official approved for chemical handling, including gloves, coverall, respirator and protective eyewear.