TESTIMONIALS: TERMITE TREATMENT PROFESSIONALS
Read and watch our customers' testimonials as they share their experiences with our revolutionary termite treatment system. The unique backflow prevention system has changed the way they work and improved productivity!
Whether you are a technician or the owner of a Pest control company, MABI injectors are made for you. Try them out yourself to see how they can save you time and money on the job.
If you have already tried MABI injectors for your termite treatments, we'd love to hear from you! Let us know what you think and we'll feature your company on our page. Contact us here.
FORSYTH EXTERMINATING, GA
 "At first I was skeptical, but now I am more convinced than ever. The more I use it, the more I like it"
Roy Christopher – Technician
"Since we started using MABI injectors, we have saved thousands of dollars in our drywood and subterranean termite jobs"
JOHEL PABON-SERRANO  – Owner 
GREEN PALM PEST CONTROL, FL
"Green Palm Pest Control has adopted the new MABI system.
 The chemical stays underneath the slab, no mess. It decreases the amount of work "
Mario Ramirez – Owner
IDEAL PEST SOLUTIONS, FL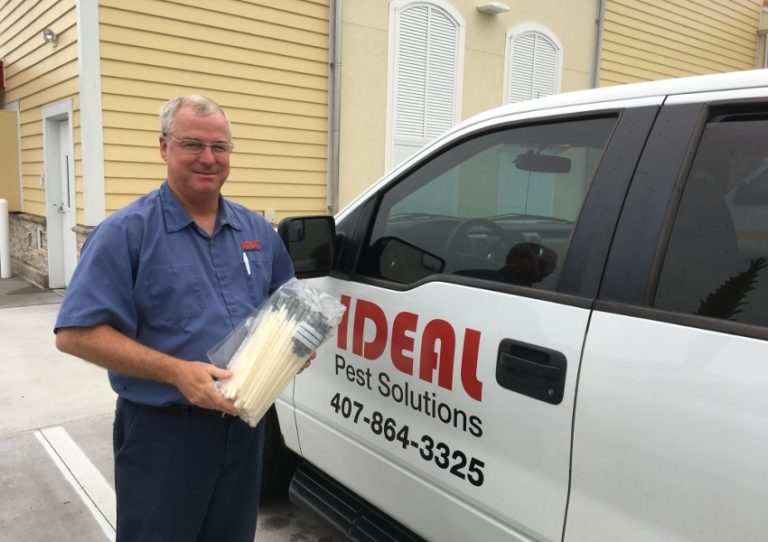 "IDEAL Pest Solutions started using MABI Systems a little over a year ago.
It takes us about half the time from patching with concrete and most of all the safety for the employees from splash backs and spills."
Jason Fleming – Owner
On the Social Networking Sites and other media