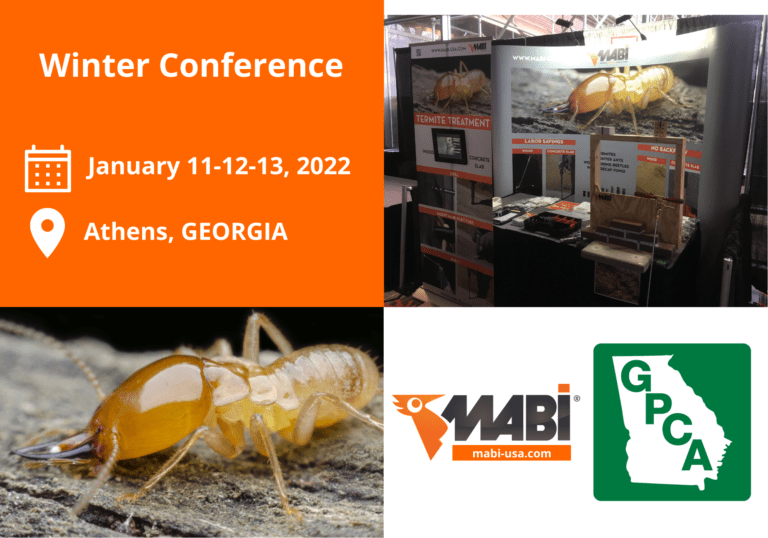 MABI - TERMITE EQUIPMENT AT THE 2022 GPCA WINTER CONFERENCE

Georgia Pest Control Association (GPCA) is an association founded in 1950, dedicated to the advancement of the pest control industry. With 16 original members at the time of its foundation, the association now has over 700 pest control companies as active members. 
The conference will feature the latest research in the pest management industry.
Become recertified with keynote sessions by industry experts to grow your business.
The GPCA conferences are considered as top the show and exhibit opportunity in Georgia, where companies can promote their products and meet potential customers. 
The 2022 Winter Conference will take place on:
🗓️ January 11-12-13, 2022
📍 in Athens, Georgia 
Meet us 🤝 at the 2022 Athens Winter Conference about to talk about the MABI system to safely and efficiently control different termite species and other wood-destroying organisms. 
Follow us on LinkedIn to stay up to date!