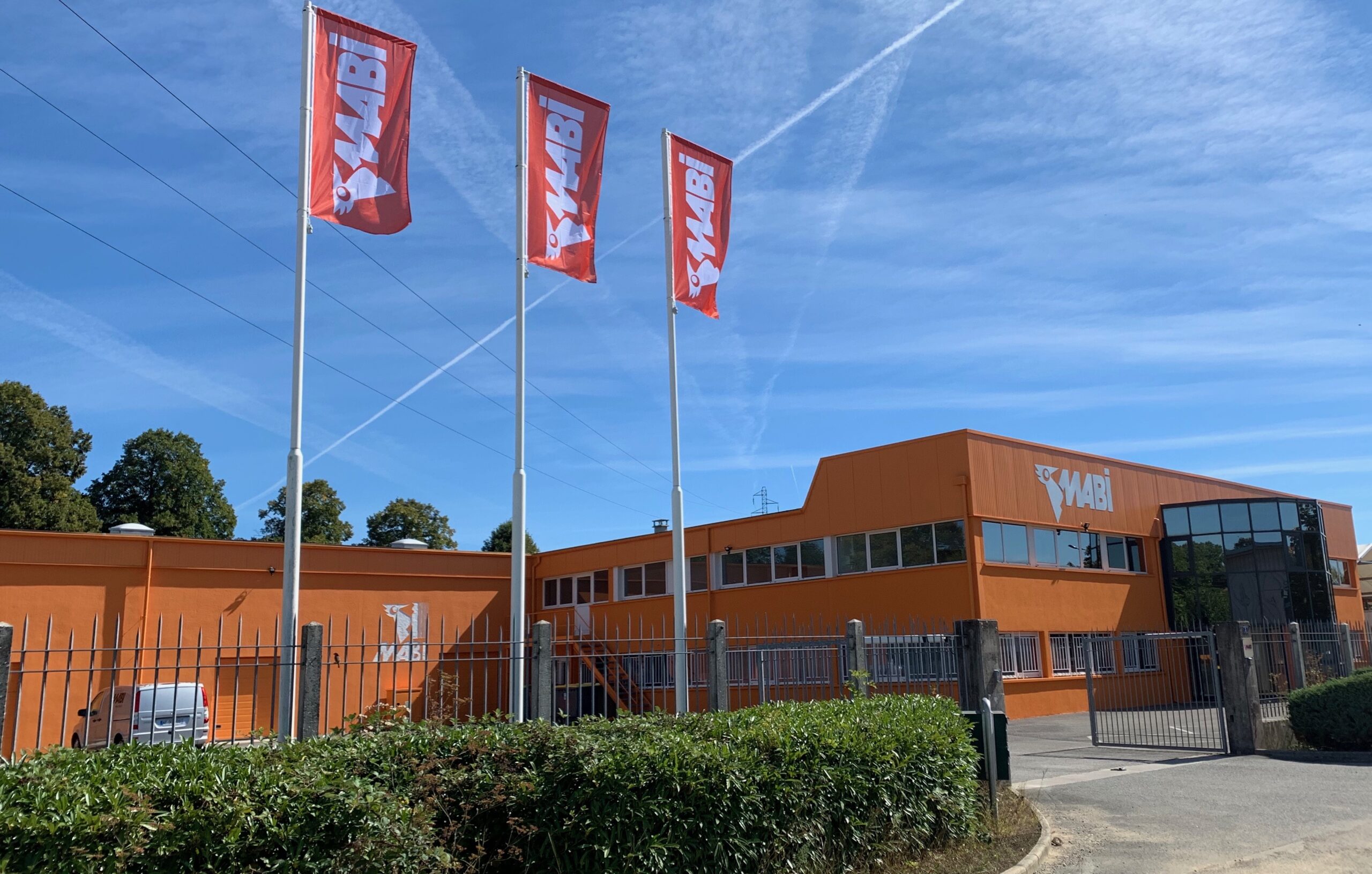 1967: Marc Bidaux set up the pest control company PCBE (wood chemical protection of the east) specialized in treatments against wood destroying organisms in Belfort, France.
1969: Firstly, to boost the effectiveness of his WDO treatments, Marc Bidaux invented the first plastic injector with a non-return valve to treat wood in-depth. Soon, his main competitors asked him to supply them with this revolutionary system. Then, the MABI injector for termite treatment was internationally patented and launched on the French market. 
1970: The CTBA (Technical Center for Wood and Furniture) – a French organization – validates and recommends the new MABI injection system. It helps get rid of termites, wood destroying beetles and fungi thanks to its high efficiency. As a result, the major European organizations have adopted the MABI system as the most effective curative method against wood-destroying organisms. As the sales soared, the company set aside the application to focus exclusively on the design, manufacture and marketing of a range of specialized equipment. In other words, the creation of specialized equipment is meant to protect all types of construction. Thus, other kind of injectors were designed, in particular for treating masonries and concrete slabs.
80s: The company changed its name to MABI – after the name of its creator – Marc Bidaux. To increase the export sales, a German company was set up, MABI Baustoffschutz GmbH. Not to mention the growing participations in exhibitions everywhere in Europe. 
MABI: 50 YEARS OF INNOVATION FROM PEST MANAGEMENT PROFESSIONAL TO A GLOBAL INJECTION EQUIPMENT MANUFACTURER

 
90s: Over the years, the company has increased its research on injection efficiency and the convenience for the user with new development of MABI injectors for the building industry: leak/seal repair and waterproofing. 
2000s:  After that, Olivier Bidaux took over the company and brought a fresh new approach. A new generation of MABI injector was launched, more technical and aesthetic. It was further evidence of the technological leadership of MABI within the industry. The company continues to innovated improve on its products distributed worldwide thanks to its R&D department and thorough knowledge. The firm has won numerous awards for its innovation policy. It is now established as a leading equipment supplier for the termite, pest control and building industries.
2016: Now that the firm is present in more than 30 countries, thousands of PMP's worldwide have had their needs met. So, MABI continues its development with the launch of its products in the USA through MABI USA and its distributors. In other words, it will continue to meet the needs of PMP's worldwide. 
2021: Most importantly, MABI and MABI USA are committed to protecting the environment. Indeed, the firm took wide-ranging measures to reduce our consumption of water, energy and other resources. 

 "At first I was skeptical, but now I am more convinced than ever. The more I use it, the more I like it." – Roy Christopher – Technician FORSYTH EXTERMINATING, GA.